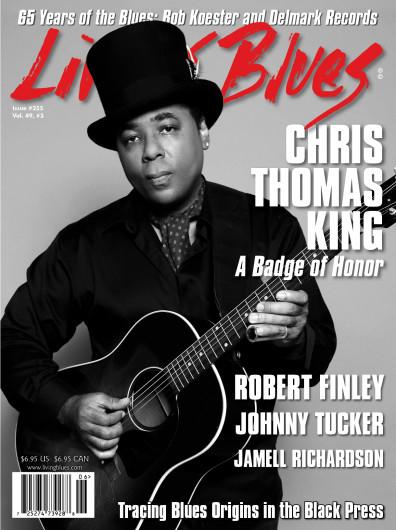 Living Blues Magazine
By Lee Zimmerman
A powerhouse Nashville-based duo, guitarist Ric Latina and singer/percussionist Jeanette Markey make a formidable impression on this superb set of songs that find the duo sharing co-composing credits. Then title is evocative in itself, iconic imagery that suggests a lair of backwater swamps, mossy alcoves and the darker reaches of the bayou, Happily then, the music that graces Raised in Muddy Water doesn't detract from that impression, but also isn't necessarily limited a those realms either.
Even with a backing band that includes brass. keys. bass and drums. Markey and Latina have no problem commanding center stage. Markey's soulful. searing vocals ring and regale the blistering title track and the equally emphatic Mississippi Soul, Red Room and I Like It Like This-the latter a dynamo of a duet with Eddy "The Chief" Clearwater. For his part. Latina's guitar line can be both striking and supple. as evidenced by When I Close My Eyes, A Little More I Die and Walking Over this Line, each reflecting his clear finesse through variations in tone and treatment. For those seeking a definitive comparison. suffice It to say that Ike and Tina Turner would be an Ideal place to begin. The soulful sounds suggest a well-seasoned approach. one that belies the fact that they're only two albums into their combined career.
Given their driving. dynamic delivery, that immediate and emphatic impression
goes without saying. The fact they've reaped any number of prestigious awards, TV placement possibilities and kudos of all kinds serve as testimony to their proficient prowess. In fact, several of the songs on this sophomore set already sound like seasoned standards, which makes a song like Come and Go, a spirited tribute to Delbert McClinton, resonate all the more. Raised in Muddy Water has all the makings of an instant classic, due to both its adroit execution and a sound that's of a vintage variety. We're only midway through
2018, but it's already a clear contender for one of this year's best bets.